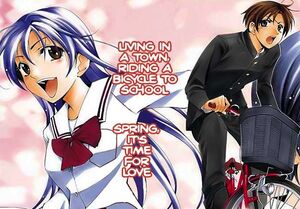 Kimi no Iru Machi Wiki (also KnIM Wiki) is a wiki about the manga series and anime adaption. The series follows Haruto Kirishima, a self-conscious teenager, and Yuzuki Eba, an extroverted teenage girl who moves from Tokyo into the Kirishima family's home in Hiroshima Prefecture.

Click for more characters >>

Who would you choose if you were Haruto?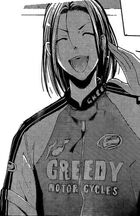 Kazama is a friend of
Mishima
. He becomes one of
Haruto
's friends in Tokyo. He has semi-long black hair and is often seen wearing motorcycle shirts.

Kazama is very fun-loving, especially compared to Haruto. He often bothers Asuka about things that embarrass her, i.e. her speech dialect, etc. Read more >>
Loading RSS data...

Ad blocker interference detected!
Wikia is a free-to-use site that makes money from advertising. We have a modified experience for viewers using ad blockers

Wikia is not accessible if you've made further modifications. Remove the custom ad blocker rule(s) and the page will load as expected.